Arrival: Canada's Tribute to ABBA     |  November 20, 2020 at 6:00pm and 8:45pm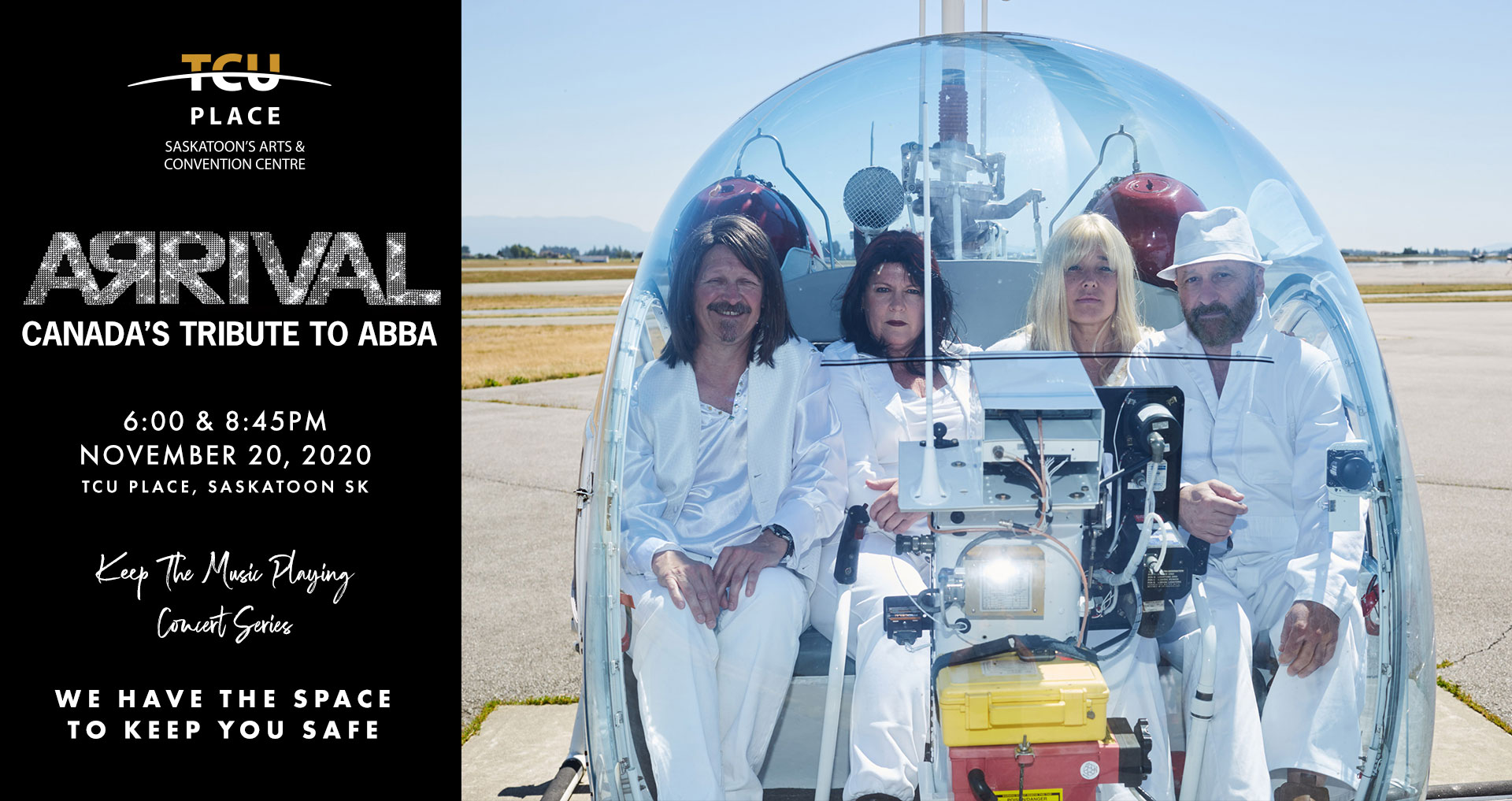 Safety is Our Top Priority
Visit our Coronavirus Prevention page for more information on the steps we're taking to keep you safe. Read our Theatre Safety Guide for a short explanation of how socially-distanced event attendance works.
TCU Place is excited to announce a new concert featuring ARRIVAL, Canada's premier ABBA tribute band. A maximum of 150 seats out of 2074 in our Sid Buckwold Theatre will be sold to ensure all concertgoers are seated a safe distance apart, and we've implemented enhanced cleaning protocols to keep attendees safe and comfortable.
Playing hundreds of sold out live shows, the ABBA tribute band ARRIVAL has a sound and stage show has been honed and fine tuned to such a degree that they have many times actually been mistaken for the real ABBA! You will always find the crowd singing along with all of ABBA's famous and well known tunes during ARRIVAL's exciting high energy live stage show!
That's because every song on ARRIVAL's roster was a number one ABBA hit, and ARRIVAL delivers with such incredible and enjoyable authenticity,you feel that you are actually witnessing ABBA in Concert!